Here is something else I have been having a lash at. I acquired a 1971 Harrison expansion tank from the states for about $34 including postage which I then polished. It is only to a rough satin finish and I haven't removed the dings as I quite like them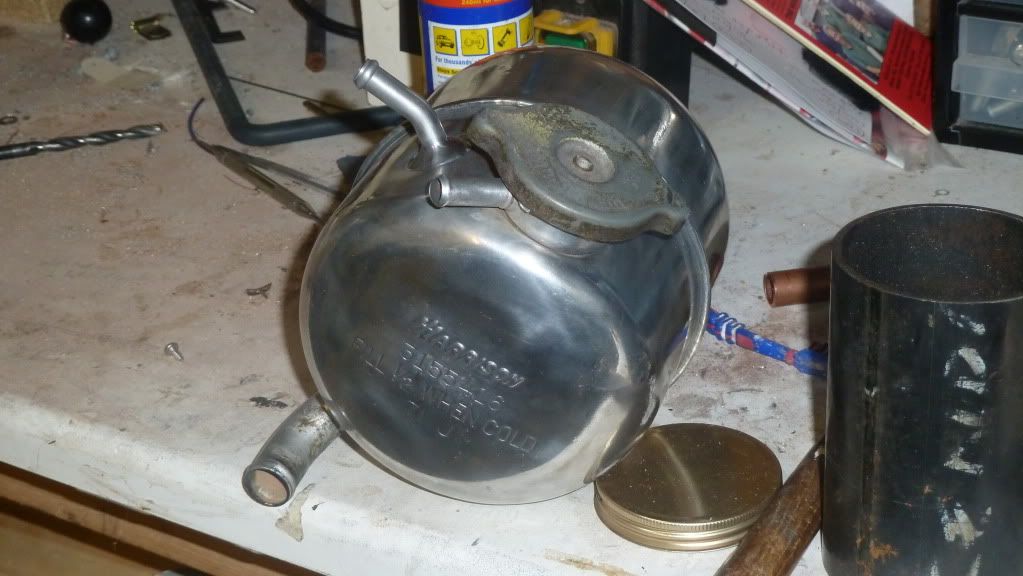 This then required a bracket to position it at the correct height in the engine bay. I made up the parts in 3mm aluminium plate and guessed at the height of the bracket.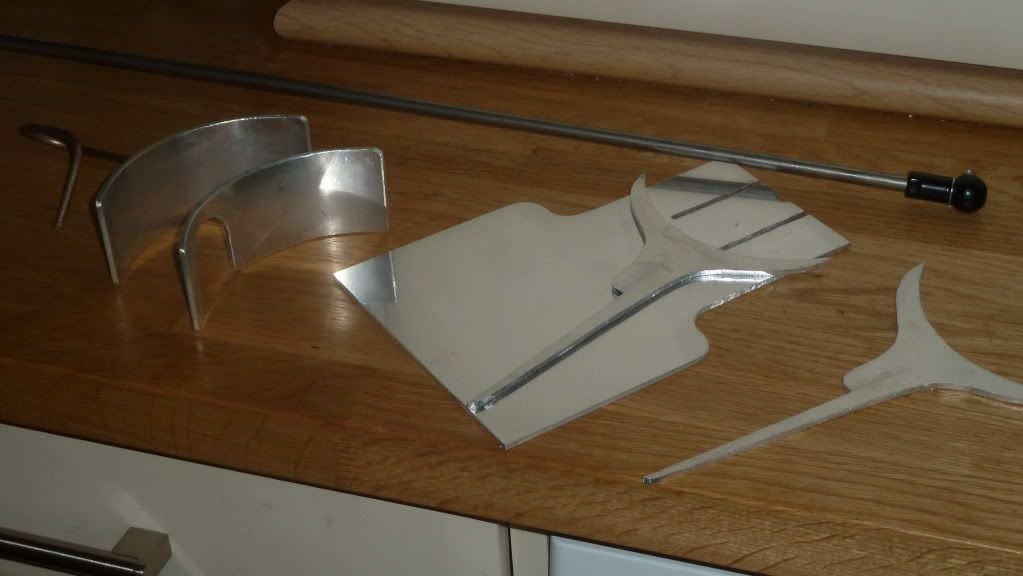 The curved sections were rolled by a local metal metal works to fit the tank. The bracket was then TIG welded up by a fellow that spends most of his time making manifolds for race cars. Those of you who have ever been involved in welding aluminium (which at this point did not include me) will know that for the amount of heat you have to use to butt weld aluminium it has to be a fairly substantial piece to take the heat. The elegant long limbs of the supports were unceremoniously sliced off as they would simply have melted. You will note that the welds are non continuous - apparently continuous welds are only used on tanks and non continuous welds allow the metal to release stress. The parts when welded looked like this and were then powder coated.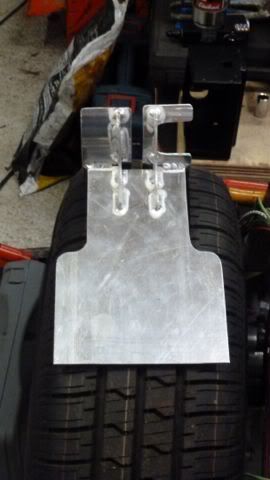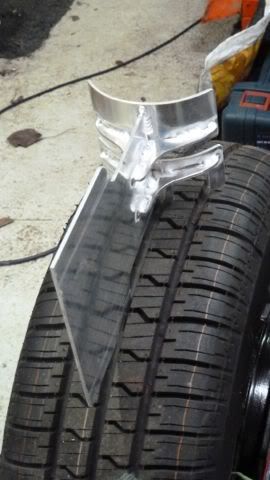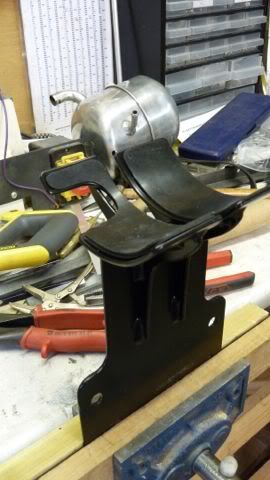 The tank sits on 1mm rubber sheet cut to size from a sheet of gasket. To secure the tank in place I initially tried to cut a slot in a single piece of 1mm aluminium but could not do it accurately enough and so resorted to two 13mmx 1mm aluminium bands. The ends of the bands were rolled around 3mm steel inserts and were then tightened with 3mm bolts. The bracket was then inserted and secured with four bolts to the chassis. This is the final result.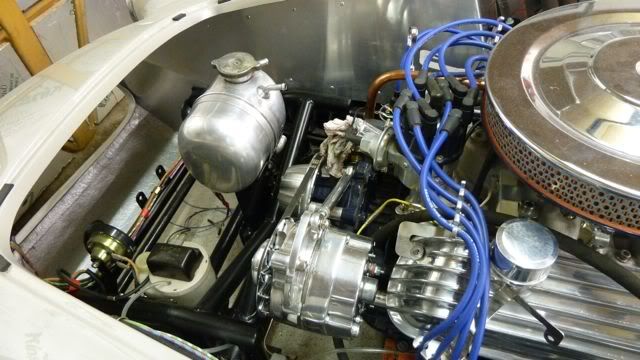 I will now need to fabricate a piece of aluminium pipe to make the necessary connections to the tank and include a suitable receiver for the mechanical temperature probe as I have used the normal point at which one is inserted into the Edlebrock performer intake manifold to take the return from the heater. Does anyone have any views where the small pipe from the top of the tank (not the one form the neck which is the overflow) should insert? I have seen it put into the top pipe to the radiator. Obviously if it needs to go to the radiator I have a small problem in that it faces 180 degrees the wrong way.