Dear All,
Cant believe its several years since I firstly, belonged and secondly, wrote anything. The blame for this lies fully with decrepit in laws, teenage children and a day job - wife's in there somewhere as well. As its miserable out, my garage is full of wood for renovating a shed (which now needs a lot of renovating after laying the panels down in the garden to prevent wind damage and failing to foresee that that would be the day the farmer's cows paid a visit). You can blame the resurgence of activity on Stu who dragged me the the NEC motor show.
I didn't like the idea that the front side lights and the wiring were hanging about in space and would get all sorts of rubbish thrown at them. Somewhere else on this site there is a post for creating pods for the rear of the lights by moulding glass fibre over used plastic pudding pots and this is what I did with three layers of chopped strand matt.
This was then drilled to accept a cable gland.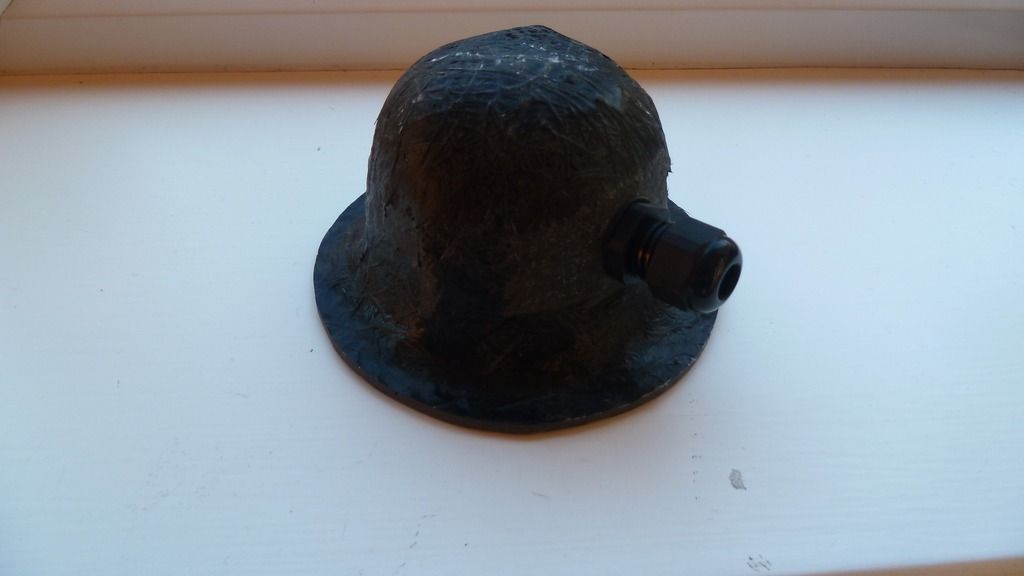 The hole for the side light was then drilled, perfect on one side and inexplicably wrong on the other, filled with stranded filler and re-drilled.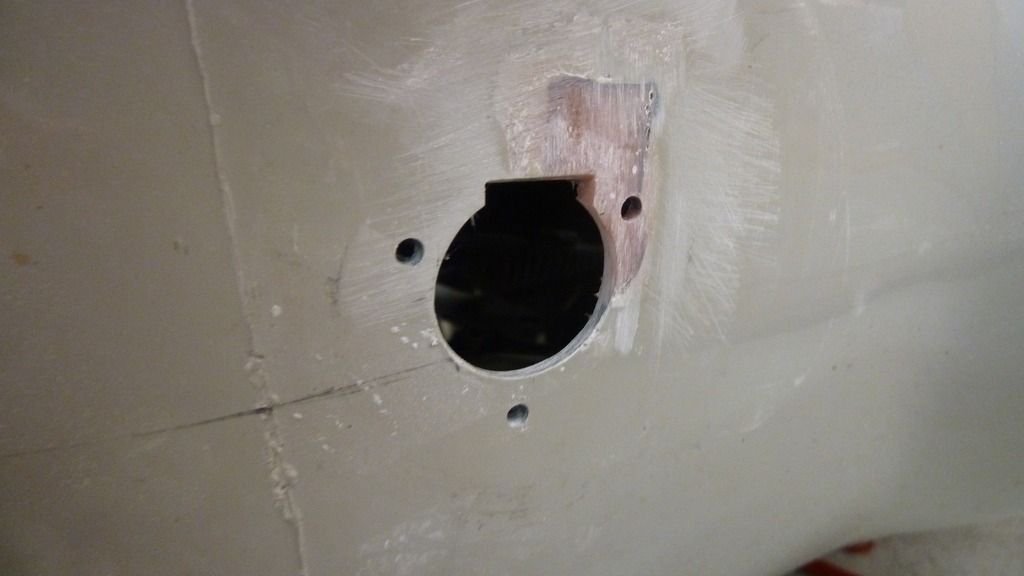 In order that the light could be removed a plate in 1/8" brass was cut, drilled and tapped M4 (sorry Roger) and bonded to the rear of the front wing.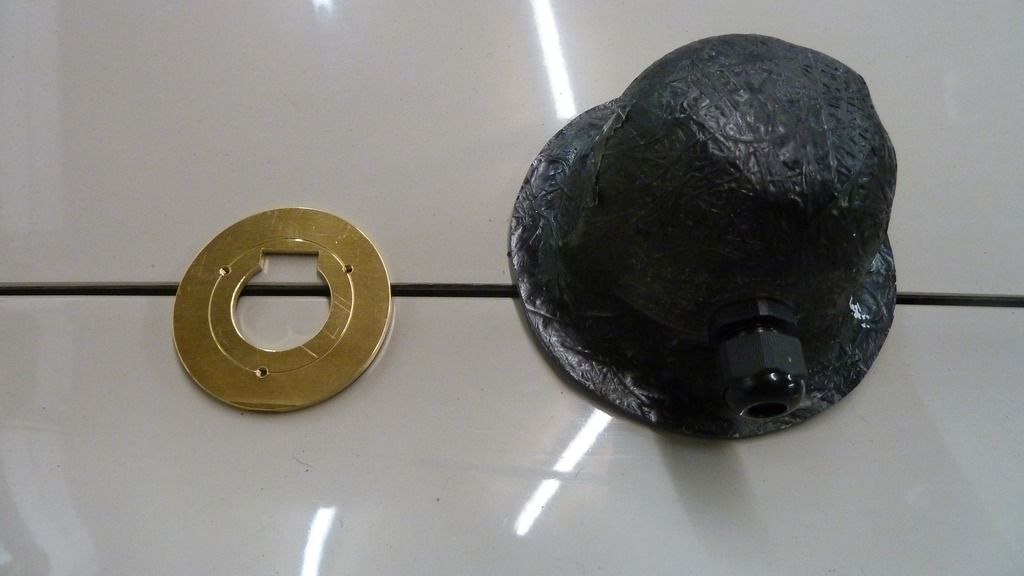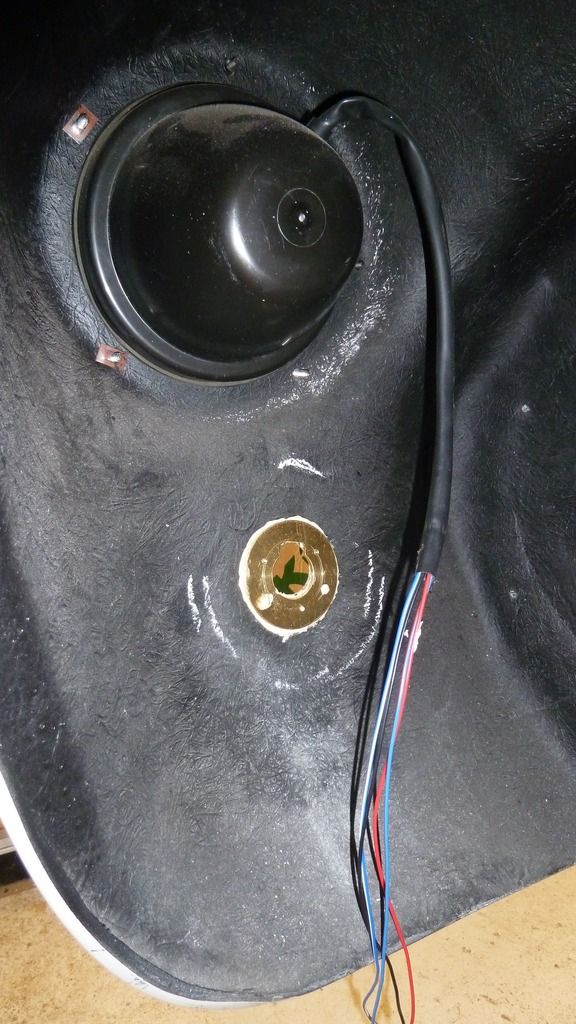 The glass fibre pod was then bonded to the rear of the bulkhead and the wiring fed through the cable gland and then through another cable gland into the engine bay. The black cable gland was chosen as it won't show in the wheel side and is between the radiator and the front grill on the other and therefore can't be seen.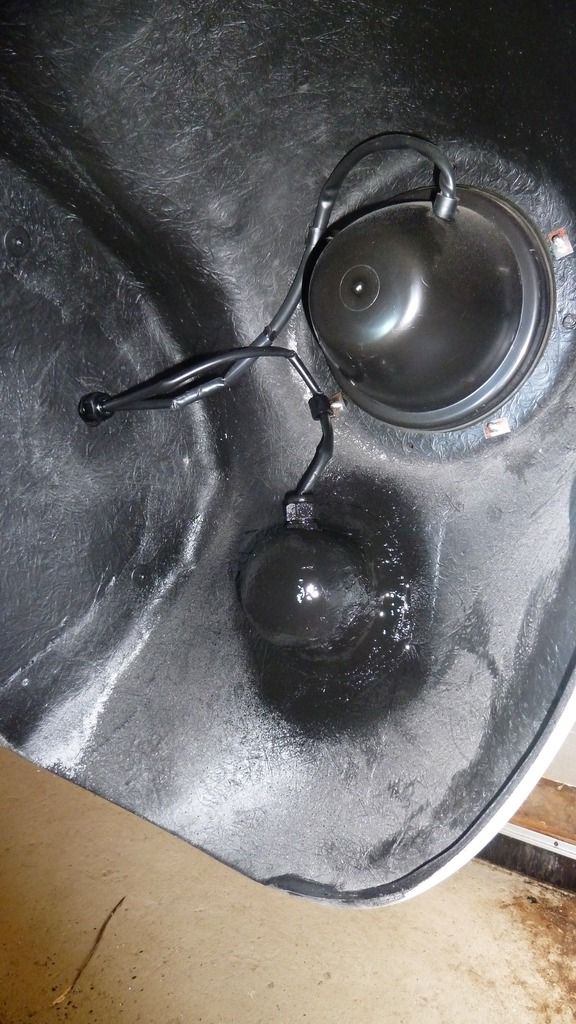 I included the mis-drilled hole to show mistakes are not fatal! Bloody irritating but not the end. Merry Christmas to all. If anyone has any recommendations for trimmers in the Yorkshire area i would be grateful. Bill, I do hope to be at Silverstone this year and a pleasure to see you at the NEC.
Cotton Mouth (in case your wondering, One Piece at a Time by Mr J Cash)